Welcome all of you after my break blogging! Hope that New Year will brings to me more inspiration, time and energy for new creative posts 🙂 Today I want to show you my love for puff sleeves, I'm also a big fun of old school in fashion and designs from XX or XXI cetury. That's why I want to present you unique fashion projects from XIX century to present times. The puff sleeve emerged in the Renaissance, but its popularity would ebb and flow even past the Edwardian age. The puff sleeves were either a short ¾ length or full length sleeves gathered at the top or bottom. The puffed sleeve was a hyper feminine style that would go through many transformations. But  How were the puffs achieved? The sleeves would be lined with stiffened fabric. I chose some examples which you'll find below.
I like the scene in Anne Of Green Gables movie about puff sleeve – I'm a big fun of this humorous and poignant story, please watch my attachment below from movie directed by Kevin Sullivan. Second half of the XIXth century, Avonlea on Prince Edward Island (fictional town) and need to own spectacular puff sleeves 🙂 My version of puff sleeves is more subtle than example from Anne 😀 I've chosen beige suit and golden accesories. Below you will find also one of my favoruite modern projects like coat by Jean Charles de' Castelbajac or top by Hardy Amies with puff sleeves motive.
Anne Shirley's Puff Sleeve Dress from Sullivan Entertainment on Vimeo.
Satirical graphic about fashion in 1890s
---
---
Summer Polka-dot Dress, 1890s
---
INSPIRATION
Yohji yamamoto – 1990s
---
---
Jean Charles de' Castelbajac
---
---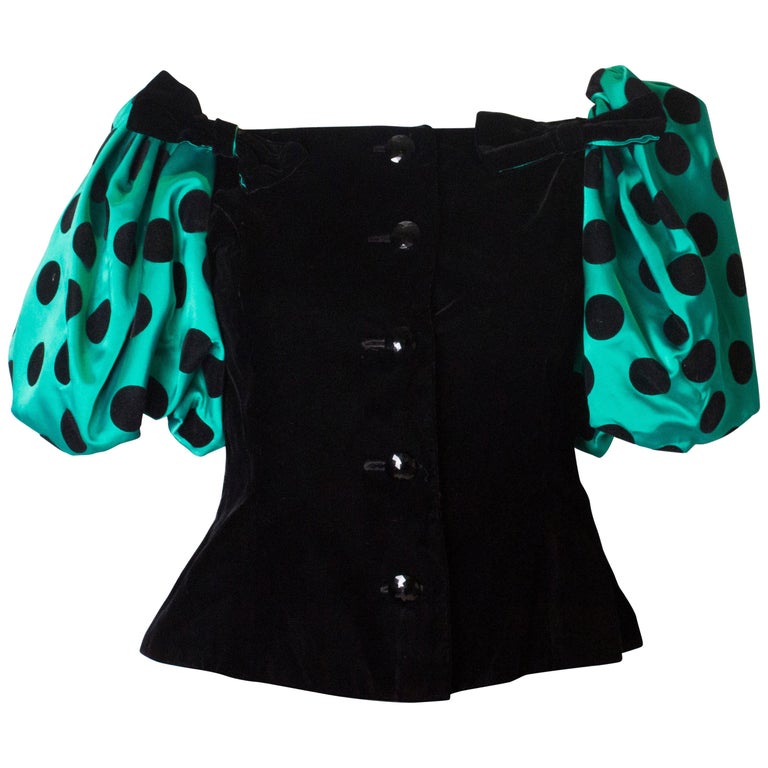 Hardy Amies, 1990s
---
---
1980s
---
---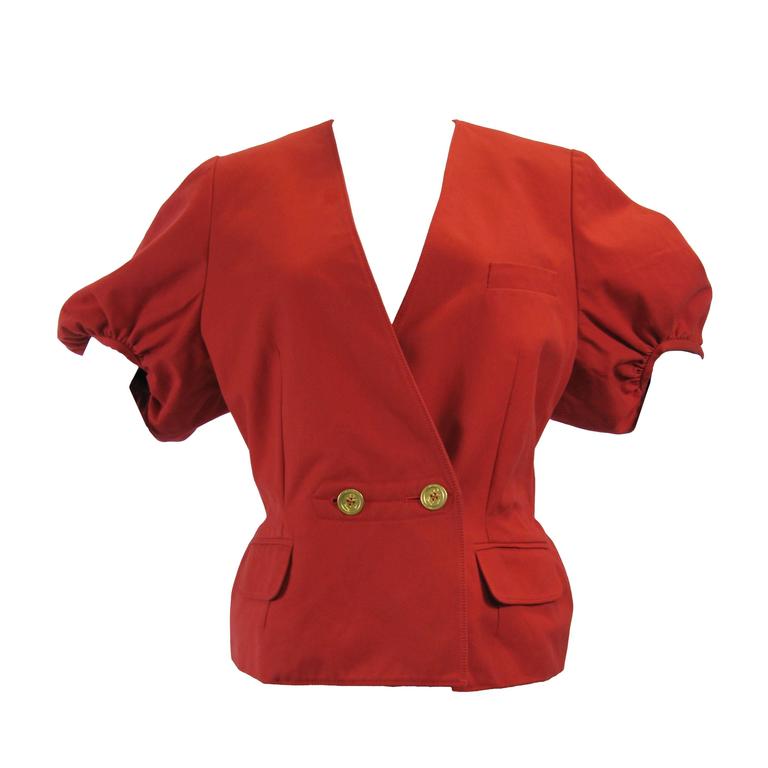 Yves Saint Laurent